Emmanuel's Harvest Thanksgiving & Back-to-Church-Sunday followed by Brunch-on-the-Terrace – 5th October 2014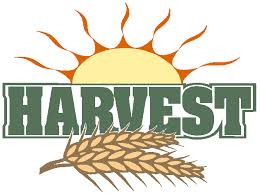 It's that time of year again when we celebrate Harvest Thanksgiving at Emmanuel and this year we are combining it with Back-to-Church-Sunday.
So, this is a reminder to all parishioners that following on from the Eucharist on Sunday 5th October we will share a Brunch-on-the-Terrace. Please make a contribution of food & drink to share after the 10:15am Service.  Do invite family and friends to join us!
Also, don't forget to bring along some non-perishable food to present at the altar for blessing.  As in previous years, all items will be donated to Bethune House, a rescue centre for domestic helpers in HK.
'New Sight' – Republic of Congo – Restoring Sight, Changing Lives
A reminder that following the service there will be a retiring collection for New Sight, one of Emmanuel's designated charities in 2014.  See you all next Sunday!