It is with great pleasure that we announce the return of the Cantata Choir to Emmanuel Church on Trinity Sunday, 26 May 2013.  Choir members are alumni from the Ebenezer School for the visually impaired in Pokfulam.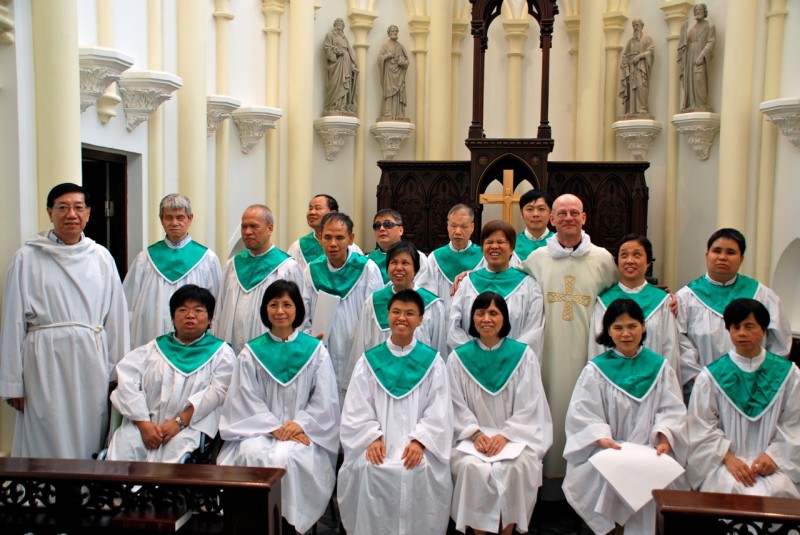 This year's visit will be the choir's 11th time at Emmanuel, and during the Eucharist they will sing three spiritual songs, two in Chinese and one in English.
The Cantata Choir's annual visit to Béthanie Chapel is always eagerly anticipated, and the Choir is one of this year's designated charities being supported financially by the Emmanuel community.  At the end of the service, a presentation will be made to the choir director.
EVERYONE IS WELCOME to attend this special service at Emmanuel, which starts at 10:15am on Trinity Sunday, 26 May 2013.