Christian Education: Genesis Course 2013
The Christian faith explored, discussed and enjoyed!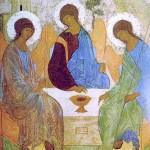 This course is for people who have been attending services at St John's or its daughter churches for three months or more and are considering baptism and/or     confirmation.  The course is an opportunity to explore Christianity in a relaxed atmosphere with a meal and an informal discussion.
Genesis is for any adult who wants to know about Christianity, especially those who are new to Christianity or rediscovering Christianity after many years or thinking becoming a member of the Anglican Church.  It covers the essentials of Christian teaching and explores some of the big questions of faith.  The ten week programme starts on Monday 21st January at St John's Cathedral.
To join the course, please email Elisa: deanssec@stjohnscathedral.org.hk or phone her on 2523 4157
Christian Education: Living the Gospel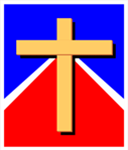 This is a four week course on sharing our faith with those who make up our network of relationships.
The course begins on Wednesday 16th January and continues every Wednesday until the 6th February.  
Venue: Harold Smyth Room, St John's Cathedral at 7:00pm
The aim of this course is to help you become an effective witness for the good news of Jesus Christ. It will enable you to understand your network of relationships and how to communicate the Christian faith within that network.
The sessions are dynamic and interactive. As well as increasing self-understanding they will foster your prayer life and develop your sense of service to others whilst also helping you to grow in your own Christian faith.
To register for the course please email Elisa:  deanssec@stjohnscathedral.org.hk or phone her on 2523 4157