Exciting new Christian education courses at St John's 
GENESIS: The Christian faith explored, discussed and enjoyed!
This ten week course will start Monday 3rd September at 19:00 at St John's Cathedral. The course is an opportunity to explore Christianity in a relaxed atmosphere with a meal and an informal discussion.
Genesis is for any adult who wants to know about Christianity, especially those who are new to Christianity after many years or thinking about becoming a member of the Anglican Church.
The course covers the essentials of Christian teaching and explores some of the big questions of faith.
To enrol email your contact details to: deansec@stjohnscathedral.org.hk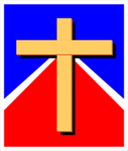 Being Church: another short Emmaus Course
What is church? What does it do?
What is it to belong to the church?
 This particular Emmaus Course will run on Wednesday 3rd, 10th, 17th & 24th October at 7pm in the Harold Smyth Room at St John's.
Come & explore what it means to be part of the church.
Registration details will be published in September.